Flooring Uplifters
Removal & Disposal Service
Flooring Uplifters in Auckland
Auckland Floor Prep are your professional flooring uplifters. If you have old flooring you need removed, whether it is for a renovation project or a repair job, we can help. It can be tough to attempt this on your own but we can make short work of this messy task.
Floors can experience a number of issues over time due to structural problems, weather conditions, flooding and other issues. There are times when flooring simply isn't salvageable. This could be due to the poor condition of the sub-floor or the sheer cost of repairing a certain type of flooring. If you find yourself in this position, it is necessary to hire a flooring removal specialist. That's where we come in.
FLOORING REMOVAL SERVICES
Auckland Floor Prep are flooring uplifters who specialize in removing all types of flooring from homes and businesses. We use a combination of industry-specific tools and professional techniques to quickly, efficiently, and safely remove old floor coverings. Whether you have carpet, hardwood, tile, vinyl, or any other flooring, our experienced flooring removal professionals can uplift it all and take care of the whole job with no stress for you. As flooring removal specialists, we also offer disposal services, so you don't have to worry about leftover mess.
When Should You Hire a flooring removal specialist?
DAMAGED FLOORING
At times, flooring damage can be so severe that it cannot be rectified by even the best tradesman. In this case, a floor uplifting service will definitely be necessary. Give us a call, and we can sort it out for you.
DURING RENOVATION PROJECTS
If you are renovating your home or business and are going to replace your old flooring, let us take care of this its proper removal.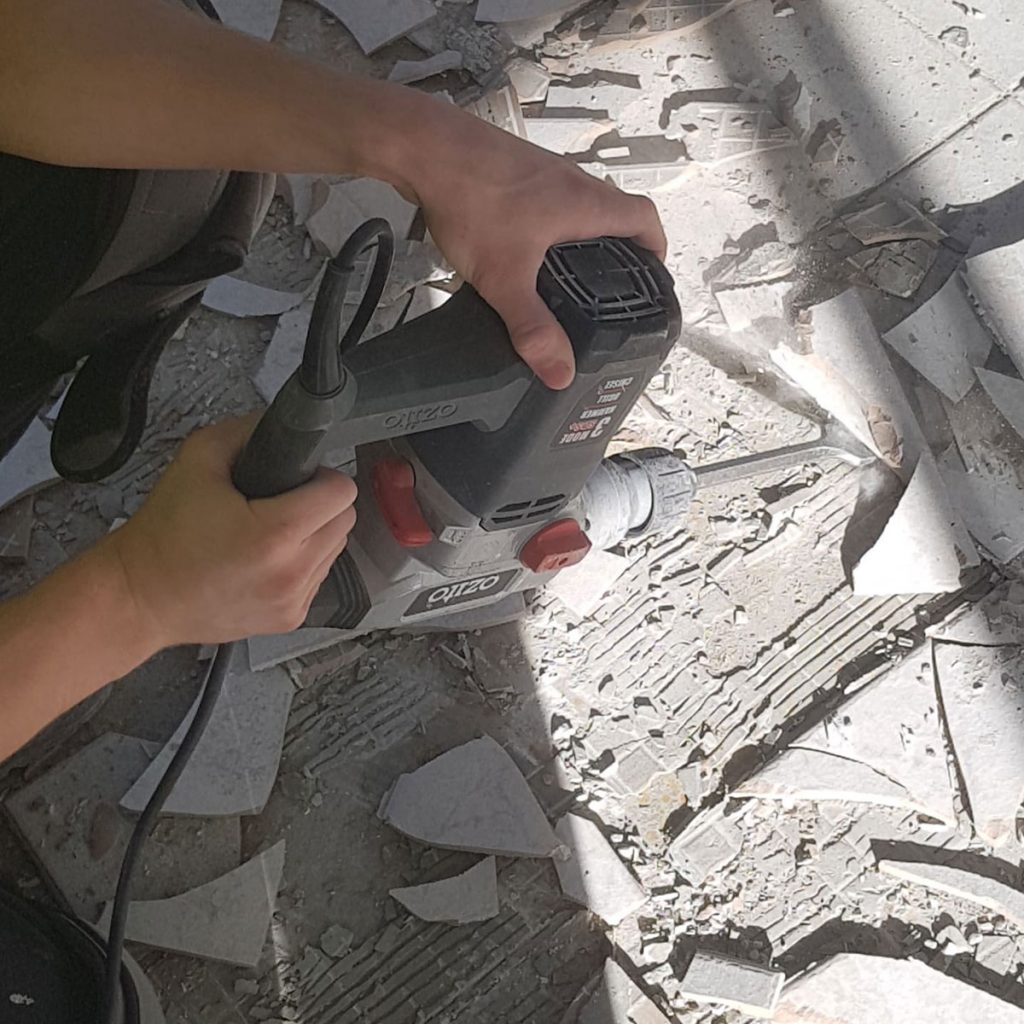 For an assessment of your flooring removal needs speak with Auckland Floor Prep, we are professional flooring uplifters. We have years of experience uplifting floors to help home and business owners get the job done efficiently. Feel free to contact us to learn more about what we offer.
Call Luke at Auckland Floor Prep on 021 77 33 11