Epoxy Flooring
Floor Coating Professionals
Epoxy Flooring Specialists
Auckland Floor Prep are specialists in epoxy floor coatings. Epoxy flooring is hard wearing, chemical and oil resistant.  It is food preparation safe and perfect for commercial/industrial spaces, and residential garages or sheds.
What is Epoxy Flooring?
This floor coating has been adopted throughout New Zealand as a hard wearing, practical flooring alternative. Epoxy paint coating is simply a combination of resin and a hardening compound. This flooring solution is applied over concrete to provide a tough coating ready for work or recreation. Once a sealer is applied, a second and sometimes even a third coat is added to give a hard, stain-resistant and robust finish.
Commercial uses for flooring epoxy: Garages, schools, hospitals, food preparation areas and industrial settings with heavy vehicle or foot traffic. Residential uses for flooring epoxy: Car garages, workshops, sheds, barns.
WHAT ARE THE ADVANTAGES?
So, what makes this flooring finish such a practical solution for your space?
Here are just a few of the benefits:
Stain/Chemical-Resistant – Epoxy floors are resistant to a variety of stains and chemicals. These substances would ruin other, more vulnerable floor types.
Colours – Epoxy paint can be formulated into a nearly endless variety of colours.
Affordable – This flooring finish is considerably more economical than other flooring. This is due to its reasonable material cost and fast application.
Low Maintenance – The hard-wearing shell ensures the finished flooring doesn't require much maintenance.
Strong – this floor coating is well-known for its strength and durability. This makes it a perfect option for heavy machinery and high-traffic areas.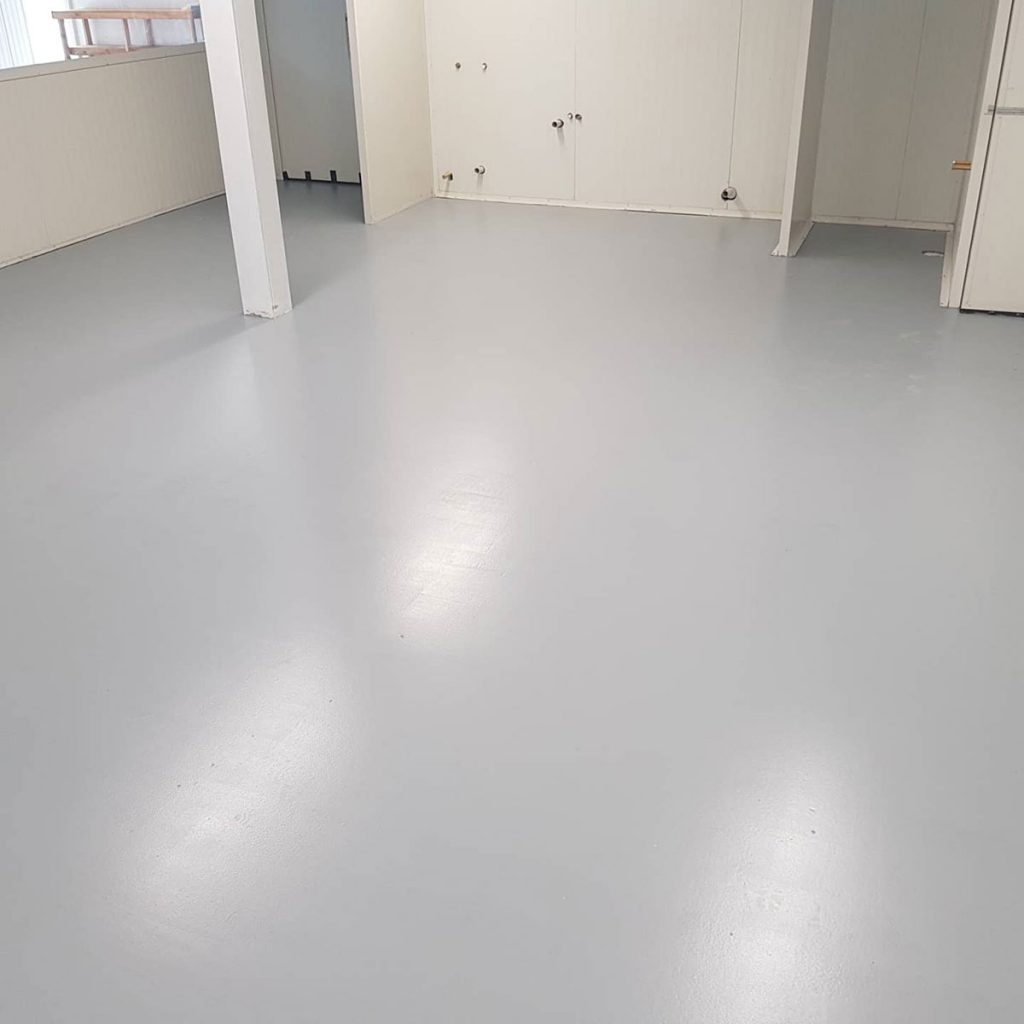 Contact us today for your no-obligation free measure and quote.
If you have a commercial space, garage or shed that needs floor coatings applied,  Contact the flooring experts at Auckland Floor Prep today!