Concrete Polishing
Grinding & Sealing Service
Concrete Polishing Auckland
Along with our many other flooring services, Auckland Floor Prep can also carry out concrete polishing, a concrete grind and sealing service.
Polishing concrete is an excellent way to make the most out of the concrete floors at your home or business, and it is becoming more and more popular.
What is Polished Concrete?
Concrete polishing (also known as concrete grinding) is the process of grinding concrete floors to a particular level of smoothness and sheen level. The chosen degree of smoothness will depend on a variety of factors, including desired aesthetics and the intended use of the finished floor. Some of the most common areas to use this type of finish include hotels, restaurants, offices, retail stores, factories, and homes.
What Are The Benefits?
There are a wide variety of advantages that motivate both home and business owners to select this finish for their floors. Here are just a few benefits of this treatment:
NO DUST
Polishing and sealing eliminate concrete dust altogether and make the floors very easy to clean.
STAIN-RESISTANCE
Despite its durability, unsealed and unpolished concrete stains very easily. Through concrete sealing, the surface is protected with a very hard and moisture-proof layer which helps to prevent oils, water, or any other contaminants from penetrating and causing stains.
STYLE
Polished concrete can improve the style and look of your home or business, creating a modern, contemporary feel. Depending on the level of aggregate you chose to expose, you can customize the finished surface to suit your style.
DURABILITY
Polished concrete is very durable, lasting for many years. It is low maintenance and scratch-resistant.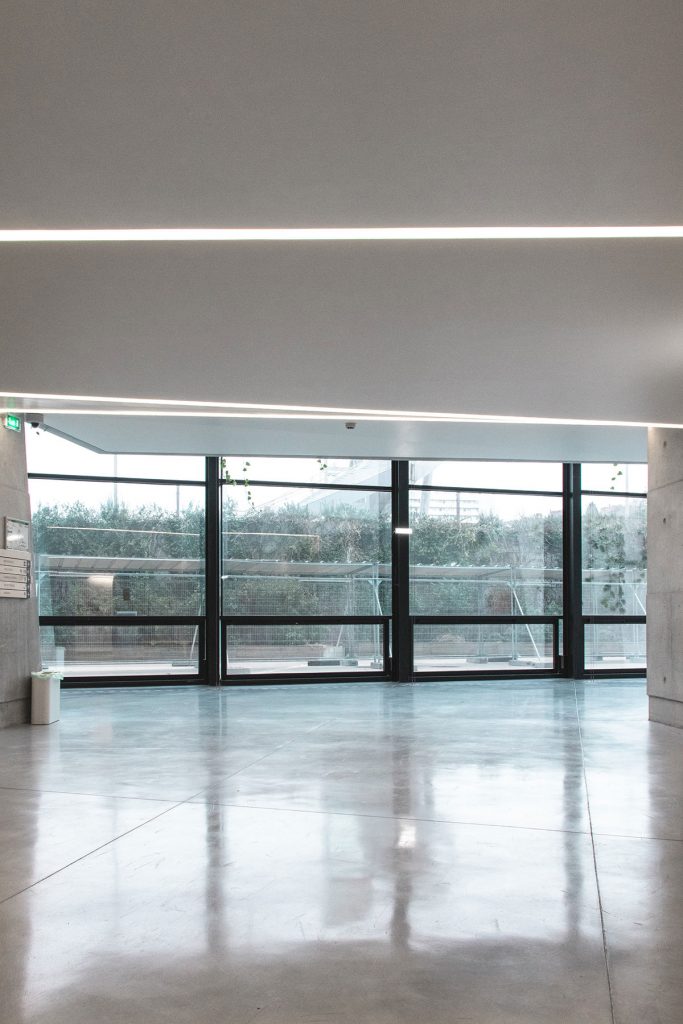 Call Auckland Floor Prep Today!